First UK Xact Metal machine bought by National Centre for Motorsport Engineering
Laser Lines, the UK's most established reseller of 3D printers and materials, today announces that it has sold the first Xact Metal XM200C machine in the UK to the National Centre for Motorsport Engineering (NCME). The centre will use the metal powder-bed fusion machine to help teach its students about metal additive manufacturing, to increase accessibility to the technology for the local motor sport industry and to enable the use of high-end materials.
NCME is based in a £13 million state of the art facility at the University of Bolton and offers cutting-edge, application and practical focussed courses to students that want to become experts in the performance-focussed engineering that is needed to work in a Formula 1 team.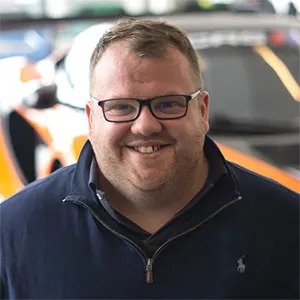 Robert Higham is a senior lecturer and programme leader at NCME and says: "We are incredibly excited to be the first customer of Xact Metal's versatile machine in the UK. Our job is to make sure our students are exposed to high-end, Formula 1-level equipment, methods and tools, and this purchase enables us to do just that.
Advancing cutting-edge materials
"It also allows us to support the growing space and aerospace industry in the north-west of England in its journey to reap the benefits of additive design and manufacture. In addition, we intend to work with Scalmalloy, a high-performing aluminium alloy that is of great interest in aerospace, space and motorsport.
"The Xact Metal's open architecture means it is capable of processing this, but nobody has done it yet. You would normally need to use one of the very high-end, large, £500,000 machines to use this world-leading material. But we intend to develop the printing parameters so that this lower cost, smaller machine can produce Scalmalloy parts.
Juan Mario Gomez, CEO at Xact Metal, says: "There is nothing we like better than getting the opportunity to work with leading education institutions such as the NCME, as we are dedicated to supporting the next generation of innovative manufacturing solutions powered by metal 3D printing.
"We are based with proximity to Penn State, one of the top-ranked research universities in the USA, so we have seen first-hand the creativity that is unleashed when students have the chance to use metal additive manufacturing for themselves. We can't wait to see what Robert and his team at the NCME can do with the Xact Metal XM200C, taking its capabilities further into the production of Scalmalloy parts."
Low-cost metal 3D printing
Paul Tickle, metals product specialist at Laser Lines, adds: "The Xact Metal XM200C is a very neat and compact machine. Some of the alternatives can fill a room, and you almost need a degree to be able to run them.
"This model has just the components that it needs and nothing more, producing parts that are exceptional for a much smaller capital investment. The key to this is the high-speed gantry system that allows simple mirrors to move quickly and consistently above the powder-bed on an X-Y axis, unlike traditional powder-bed fusion machines that use a laser fired at a mirror attached to a galvanometer.
"This brings the cost down so you can be up and running for less than £100,000, which is cheaper than a brand new 3-axis CNC machine. When you consider the time and money savings that come with additive manufacturing, you can see why the Xact Metal machines are a particularly attractive prospect for SMEs and universities."
UK-based advice and support
Robert Higham says: "I have been impressed at how interested Laser Lines has been in the data and output of the machine and how committed the people there have been in supporting us. I felt that this was more than just a sale to them; they want to support the industry. They are a really nice bunch and a pleasure to work with."
"I first encountered metal additive manufacturing back in 2012 when I was working in the aerospace sector, but back then, the costs to buy and run a machine were obscene. Fast forward to today, and most of the metal machines are just as inaccessible.
"Xact Metal's approach is exactly what we have been waiting for. It has made a small, cost-effective machine that is simpler to run than its expensive, larger rivals. In the past, I have spent six months full-time developing solutions for controlling the powder flow in a facility. You don't need to do that with an Xact Metal machine. Everything is smaller scale and less problematic, so lots of the issues I experienced with large-scale additive in aerospace just go away.
Breaking with convention
"I can't wait to show the machine off to our students – I think it will blow them away. What I love about students is that they are endlessly inventive, and I am excited to watch them extract every ounce of creativity from the machine, because their brains are not constrained to traditional engineering approaches.
"If you look at the most successful, innovative engineering companies around the world, these are the ones who are not hemmed in by traditional specifications and methodologies. Tradition is the current limitation at many large engineering firms. Additive manufacturing needs to break that to extract the value. That starts with increased access to these technologies, and that is what we are all about here at NCME."
Anyone interested in how Xact Metal's machines can help them get the benefits that metal additive manufacturing offers should email 3dworld@laserlines.co.uk or call 01295 672599 to find out more.