The Victoria & Albert Museum Embraces the Samsung Digital Classroom
Laser Lines has joined forces with Samsung, Makerbot and Exertis Unimited to inspire the next generation of innovators by bringing 3D printers to educational facilities across the UK.
We will be equipping colleges and museums with 3D printers as part of Samsung's digital skills programme.
The partnership will combine design and coding classes with 3D printers so that students can experience the full design cycle.
With Makerbot 3D Printers provided by Laser Lines, educators and students have access to a full set of solutions and services that enables them to tackle real-world problems.
"When we were asked to participate, we did not hesitate to get involved. This initiative will enable young people finish their education having developed many of the product design and engineering skills that will be invaluable to them and their employers in later life" said Dan Curtis, Makerbot product specialist at Laser Lines.
In December 2016, the V&A Samsung Digital Classroom One of the first uses of the machines was at the V&A Samsung Digital Classroom.
The V&A ran a Makerbot session aimed at inspiring the next generation of innovators by bringing 3D printers to the world's leading museum of art and design.
Those who attended were able to discover 3D printing and scanning with Scan the World and MyMiniFactory with hands-on introductions to scanning objects in the galleries, 3D modelling, remixing and printing. They were able to create their own designs and use software to manipulate models before using different 3D printing techniques and processes with a Makerbot Replicator +.
Scan the World is a non-profit initiative which is scanning and hosting models of the world's cultural heritage.
With over 4,500 models available online for free, the Scan the World community is preserving heritage whilst also working to increase access to it.
During the workshop, visitors were able to gain practical skills in photogrammetry and scanning techniques, 3D modelling with ZBrush and produce a 3D print of their work on the day. On the day, the attendees experienced the 3D printing revolution and learnt about how to make the most of being on the cutting edge of a new creative and manufacturing technology.
The V&A Samsung Digital Classroom is a series of workshops for 16 – 19 year olds which give practical skills and career insight in emerging areas of digital art and design.
The comprehensive schedule for the session covered:
3D scanning workshop
Exploration of scanning with any camera (smartphone, DSLR) and holding a small 'Scanathon' of a selection of objects either out of storage or in the gallery.
Introduction to other handheld scanners such as Artec and Einscan with some live scanning on site.
3D modelling and remixing objects
Using Zbrush, the 3D modelling software, to manipulate the scanned models and learn how you can combine multiple scans to create new objects.
Printing
Induction to a series of FDM (desktop, 'layer by layer') printers and their sizes.
How to ready objects from .stl to .gcode (printer language)
How the technology actually works and its uses in a broader scale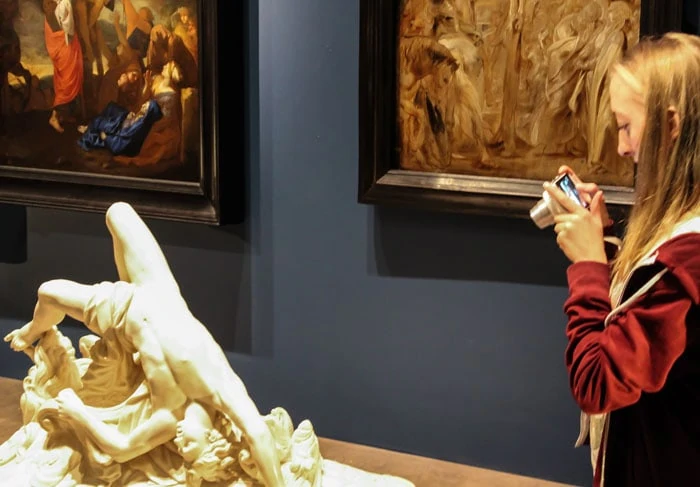 "In the future we will be using the printer with our artists in residence, young students and adult learners to explore contemporary design practice through the lens of the V&A's collections.
From architecture and art to fashion and furniture, the 3D printer will allow us to prototype designs with learners and provide hands on experience with the latest in manufacturing technology" said Alex Flowers, Team Leader in the Learning Department, Victoria and Albert Museum.
To find out more about how our affordable Makerbot printers can be used to benefit students, give us a call on 01295 672599, email 3dworld@laserlines.co.uk or click the button below.