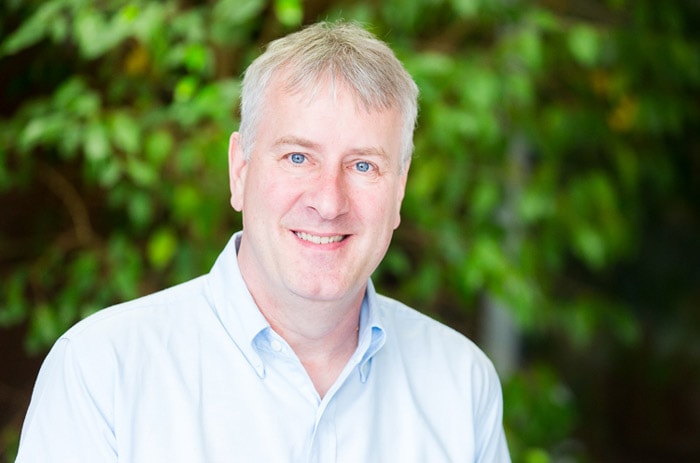 Meet Terry James, Laser Lines' customer support guru
Terry James talks about his role and the work of his industry-beating customer support team.
As Laser Lines' Technical Support Manager, I head up our team of nine highly skilled engineers who are responsible for installing and servicing of all the products we provide.
My main priority is to ensure our customers are happy, so it's up to me to make sure our engineers have the right tools for the job and the most up-to-date product training. I work very closely with our customers to ensure they have the right levels of support for their business needs.
Why does Laser Lines' support stand out from the competition?
We offer the best service in the industry, with back-to-back service contracts that give our customers access to our outstanding engineers, plus the full backing of the manufacturer if required.
We invest heavily in our own training, making sure we are first on the list when it comes to new equipment training. We regularly attend refresher courses too. We invest in training so our customers don't have to.
We also recognise that, when it comes to service contracts, one size definitely does not fit all, and this is reflected in our flexible approach. We make sure that our customers can choose the right level of service to suit their business and the industry in which they operate. For those that don't require a service contract, we can provide full access to our technical support team.
What do you most enjoy about your job?
Receiving great feedback like this from our customers makes me incredibly happy: "We can't fault the support we've had from Laser Lines. They have always responded quickly to any problems or queries we've had and we've found them to be a great company to deal with." That was from an engineer at Calsonic Kansei Europe, a huge global company that really appreciated the service they had from us.
The variety of work is huge. We deal with many businesses and organisations across many sectors and industries, not to mention many different products. No one day is the same.
I started out here as a support engineer over 16 years ago and, as my role has evolved, I have made it my business to stay as technically informed as my team. In an industry as fast-moving as ours, there is always something new to learn.
What are you most proud of at Laser Lines?
It has to be watching the excellent technical support team grow. I have watched the team go from just two engineers to the team of nine we have now. Their professionalism and commitment to Laser Lines and our customers is second to none.
What are you most looking forward to?
Continuing to grow the technical support department and maintaining the high levels of customer satisfaction for which we are known across the industry. As the Laser Lines product portfolio expands, I know our technical support team will keep up, continuing to provide a timely, efficient service, underpinned by unsurpassed product knowledge and technical expertise.
You can get in touch with Terry and the rest of the Technical Support team by emailing info@laserlines.co.uk or calling 01295 672599.