3D printing bureau service FAQ
If you need a 3D printed part or prototype produced for you quickly, our additive manufacturing bureau service can save you time and money. With access to the largest range of Stratasys 3D printers and FDM or Polyjet materials available in the UK, all we need is a CAD model to bring your designs to life.
Additive manufacturing is a faster, cost-effective alternative to traditional manufacturing methods, and our 3D printing bureau offers speedy results for designers wanting to produce prototypes and companies with low volume manufacturing needs.
With over 30 years of experience in 3D printing, Laser Lines established its bureau service 15 years ago. Richard Hoy runs it and has helped countless companies design and produce incredible parts. Here are the answers to the questions he gets asked the most.
What kind of parts do you print?
Everything and anything. We get lots of requests from companies that need quick access to manufacturing tools such as jigs & fixtures, composite tools, forming tools and investment casting patterns. Our Stratasys additive manufacturing machines that use FDM technology are perfect for these.
Designers that need to iterate on their product designs quickly also frequently use us. We can produce Pantone-validated, full colour, functional prototypes that will convincingly mimic the finished product. They are perfect for obtaining design sign-off from stakeholders, or to convey to others how your part will work in the real world. Our Stratasys Polyjet 3D printers produce realistic prototypes – we even used one of them to produce models for a product design episode of The Apprentice.
Why should I use a bureau service?
For low volume runs, it is more cost effective for us to print items than for you to use injection moulding. We can even print one part and send it back to you for approval before we do the entire print run. The Stratasys FDM systems we have in house are great for 3D printed jigs and fixtures, and these jobs can be up to 60% below the price of traditional manufacturing processes. We do a significant amount of work for companies in the aerospace, defence and automotive industries.
Using Laser Lines' 3D printing bureau can work out cheaper than buying your own Stratasys 3D printer if you only need to produce a few parts a year. In addition, if your company is unsure about making the switch from traditional to additive manufacturing, using our bureau can be a good way to demonstrate the quality and reliability that today's machines offer.
Even companies that have their own additive manufacturing machines in-house use our 3D bureau from time to time. Perhaps they need to produce a part that is larger than the build envelope of their machine, or they are stacked up with work and can't deal with an urgent job. With many 3D printers at our disposal and a flexible, can-do approach to our work, we are there for our customers when things get tricky for them.
How quickly can you produce parts?
Turnaround is typically three to five days, but it can be less. There have been times when we have built small parts for local companies and they have been able to collect them the same day. With one of Britain's largest on-site ranges of 3D printers, our Banbury bureau is trusted by clients nationwide to fulfil their production needs.
The speed of the job is determined more by its complexity and resolution than by the choice of material. Using FDM to build large parts at a coarse resolution, which is ideal for jigs and fixtures or functional parts where looks don't usually matter, won't take long at all.
On the other hand, architectural models full of detail may require a finer layer resolution approaching 0.178mm. Even relatively small parts at this scale could take a couple of days to complete. It is certainly worth the additional print time. Fine feature detail and surface finish will look better in a higher resolution.
Customers who want to use a mixture of materials know that the job could take longer, as it might involve machine swaps and tip changes. If they just want to use a single material, though, you can pretty much set up one machine and leave it running.
We have all the capacity we need, and printers don't need breaks and don't go home. Outside of office hours, the bureau is a true lights-off operation, with jobs continuing through the night, ready for dispatch the next day.
How large can the parts be?
Laser Lines' bureau printers vary in size and capacity, but the average build envelope is 350mm by 450mm on the X and Y axes. If we are sent a part that is larger than that, we have Stratasys machines available to us with much larger build envelopes.
For very large parts, one option (if the customer agrees) is to break the part down in CAD and produce it in several different sections, which we then glue back together. It can sometimes more cost effective to do this than to try and find a supplier to build it all in one piece, and there is a time benefit, too. When you break up a part, you usually reduce the Z-height, which cuts the build time further. Plus, we can print the parts simultaneously by distributing them across several machines.
How do I design my part?
A lot of our clients are very knowledgeable about 3D printing, but we are always here to offer help and advice when it is needed.
Common questions we encounter are around designing for 3D printing. Customers are accustomed to designing for traditional manufacturing methods, but the design rules for 3D printing are not as limiting as those you need to follow in traditional engineering. Part of the service we provide is to offer guidance on how designs can be adapted to make them suitable for 3D printing purposes.
One of the main ways of doing this is by altering the support structure. If a customer is moving from a traditional manufacturing process to rapid production, the design may need to be altered to remove unnecessary support material. Reducing support material speeds up the print time and reduces the part cost. We can reduce time and cost further, perhaps by switching to a sparse internal fill style, or changing an angle slightly so that we do away with a support structure entirely.
What materials can you use?
We have access to a suite of Stratasys FDM and Polyjet materials. There is a huge range to choose from, such as PC-ABS which is ideal for parts that need strength and heat resistance, Elastico for rubber-like parts and Nylon 12 filled with carbon fibre for lightweight, rigid parts.
Our Polyjet range of materials can be used to create virtually any pattern, including true Pantone, CMYK and RGB colours.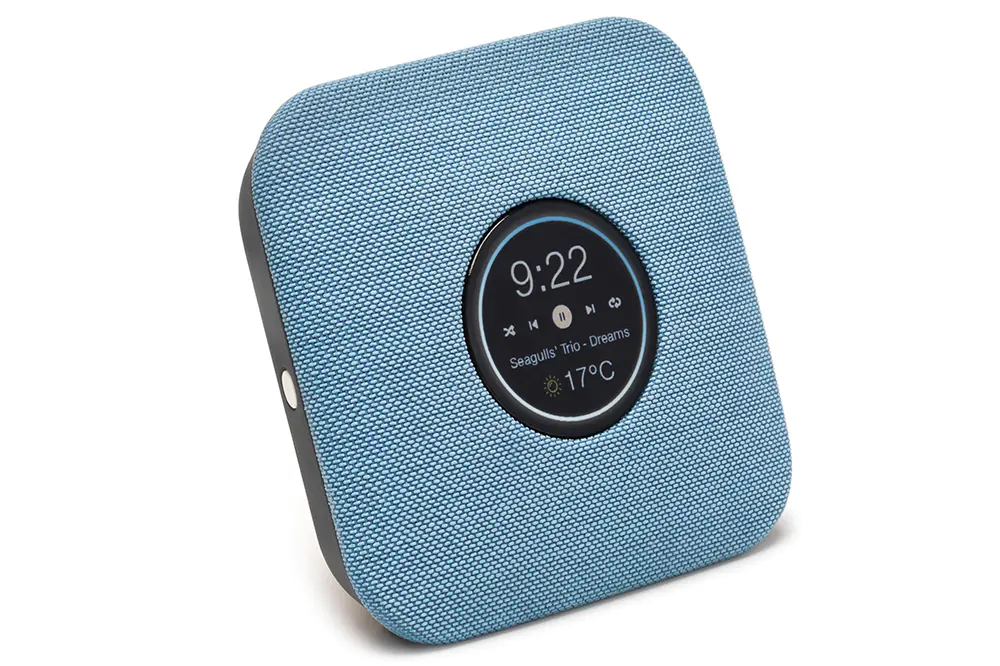 How much is it and how do I order?
Each job is quoted for individually – simply visit this page, upload your CAD file and we will come straight back to you with a quote and an estimated delivery window.
If you have any questions about the process or how to design your part best to get the most from additive manufacturing, please do get in touch on 01295 672599 or email 3dworld@laserlines.co.uk. We are always happy to help.